The Petham Nailbourne Flowing at Kenfield
Iron Railings
by
Wrought Iron Works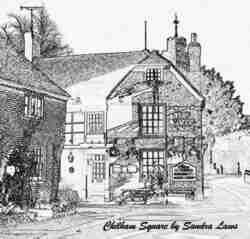 Illustrating Your Site
Through pictorial representation your site will become more interesting & memorable.
Photographs
Photographs are an excellent way of allowing your audience an opportunity to view your unique skills and facilities, enabling them to fully appreciate why they should choose you above other similar businesses, and confidence in the products or services that you provide.
We will use either images that you already have within brochures etc. or take digital photographs to illustrate your site, or a combination of both.
Displaying your products, premises or designs


Local views, places of interest



Key personnel

Top

Hand Drawn Illustrations
These can be scanned and added
to your Web site with ease.
Of course, you may be an artist
wishing to display a gallery of your
work, which we would happily scan
or photograph to incorporate them
within your web site.
Maps
Locality maps and directions are always useful for your customers.

Clip Art/Animations
Cartoons, banners and animations can catch attention and can be used to highlight special events and sales offers.